Feel Better, Live More with Dr Rangan Chaterjee
24 May 2022
Islington Assembly Hall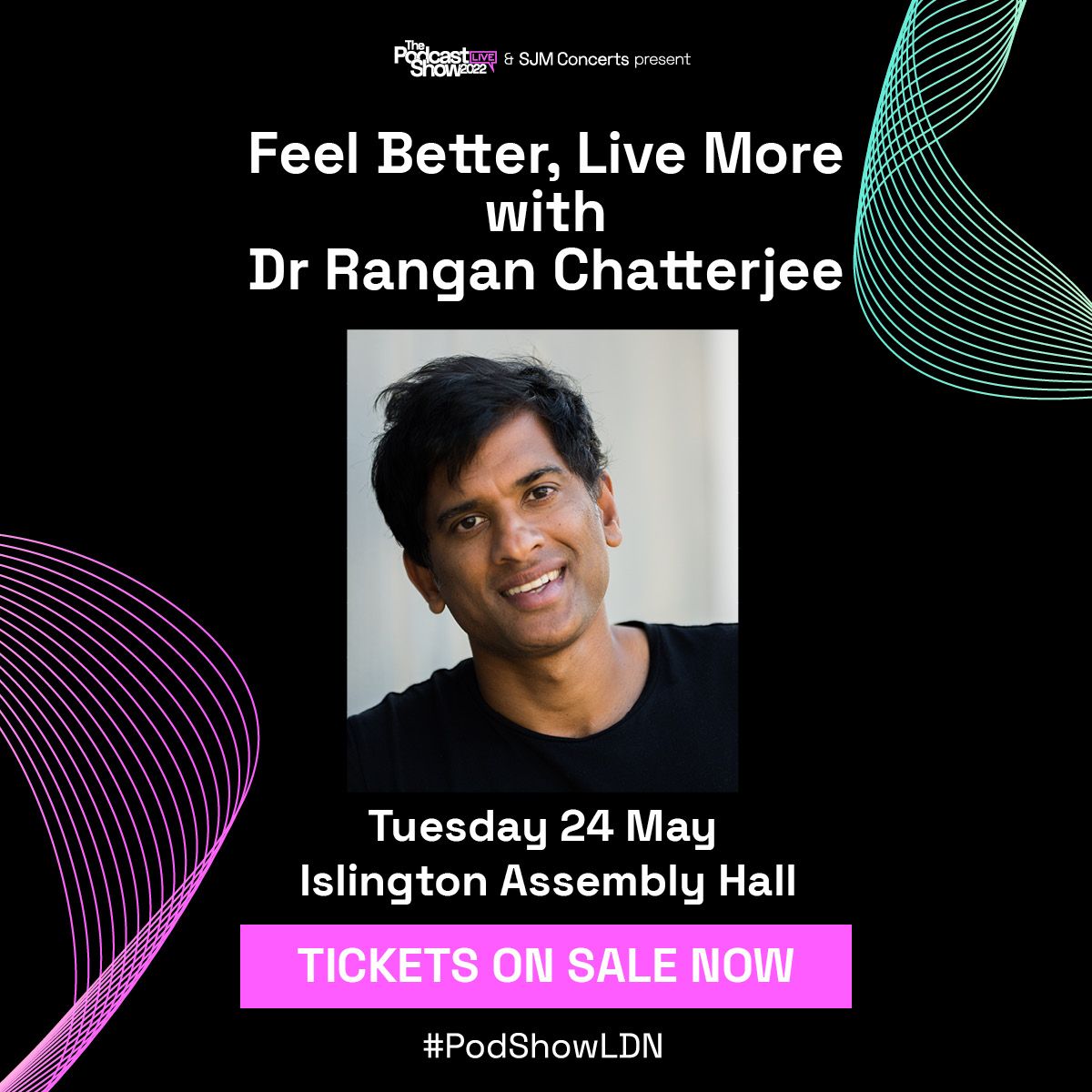 Hosted by Dr Rangan Chatterjee, the 'Feel Better Live More' podcast is the most listened to Health and Wellbeing podcast in the UK & Europe and regularly tops the Apple charts. The podcast has received 52 million downloads to date and is consumed by over 6 million people every month!
Dr Chatterjee is regarded as one of the most influential medical doctors in the UK who is on a mission to help 100 million people around the globe live happier and healthier lives. He is regularly seen on national television and radio and has written 5 Number 1 best-selling books.
His podcast has become a word of mouth sensation. Through engaging, raw and authentic conversations, Rangan masterfully unearths practical wisdom from some of the most influential experts and personalities across the globe. His podcast is changing the way people approach and think about their lives.
Whether you want better health, more happiness, closer relationships or improved productivity - this is the podcast for you.