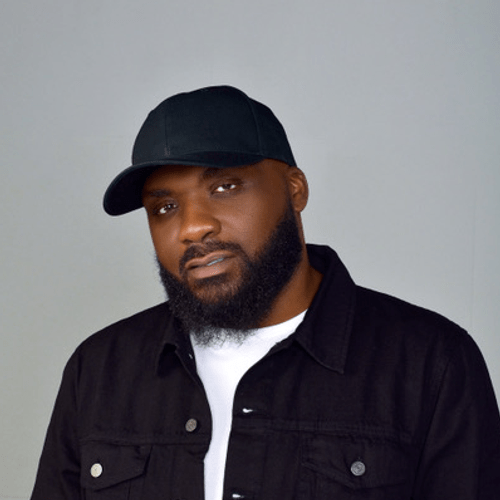 Ace, Presenter/Broadcaster
Staying on top of your game and being ahead of the curve for over a decade is no easy feat, however it is something that Ace has managed to excel at. As alumni from the world-renowned Brit Performing Arts School, Ace and his then partner in troublemaking, Vis, were signed up by the brand new digital radio station, BBC Radio 1Xtra. Their groundbreaking lunchtime show achieved cult status, gaining them an acclaimed Sony Gold award.
Their progression in radio was quick to follow, onto the acclaimed drive-time slot and their own show on Europe's largest youth radio station, Radio 1 – every Friday night, championing the changing face of UK urban music on the UK's biggest network. The duos penchant for cheekiness and troublemaking awarded them the task of hosting the UK's premiere black music award show The MOBO's, fronting cult music and lifestyle program "The Illout Show" on British satellite youth channel, Channel AKA (formerly known as Channel U), and hosting shows for MTV which took them around the world, including specials from Japan, New York & Jamaica, featuring the likes of Wiley, Kano, T.I. and Estelle
It wasn't long before the demand for Ace's DJ skills started racking up with gigs around the world making pit stops in Dubai, Ibiza and Ayia Napa, and as well as supporting A-list artists on tour, including Snoop Dog, 50 Cent and Lil' Kim, to name but a few. He quickly earned the title, 'Ace of Clubz'.
It was a natural step for Ace to launch his own club residency 'Record Box', giving him the opportunity to host and mix the best in RnB to like-minded music lovers. "It's an RnB night dedicated to all spectrums of the genre, old or new, neo-soul to new jack swing to slow jamz. There was a real lack of RnB representation in the clubs, everyone was dancing to trap music and hip hop, and RnB fans were getting left behind". This lead to the launch of his own record label, also called 'Record Box'.
His never-ending support of UK RnB has seen a prominent resurgence in the genre, with interest from across the board and his shows are a springboard for new talent to have the opportunity to shine. Dedicating his career to the championing of RnB music across the radio and the clubs, Ace is one of the most seasoned and sought after DJ's in the UK.
In January 2017, Ace was awarded his own daytime show on BBC Radio 1Xtra, taking over from Trevor Nelson hosting weekday mornings on the flagship UK youth digital network. As well as the freshest music and live sessions, he also brings the latest movie release news in 'Film Fridays' and it's spin off podcast, 'Screen Time.' Ace also fronted the much lauded documentary 'No Waste Man', which saw him attempt to complete seven days living a zero waste lifestyle. This year Ace added another Podcast to his ever growing list of achievements, co-hosting one of the BBC's newest podcasts, 'Sneakernomics'.
2021 also saw the addition of another show. As well as his weekday mid-morning slot, Ace curates The 1xtra RnB show, each and every Sunday night from 10pm. The 3-hour show consists of interviews with RnB legends as well as live #RnB1Take's from up and coming artists, before treating listeners to an hour of interrupted old school jams.
Ace picked up the Broadcasters Press Guild Award 2021 alongside fellow BBC Radio 1xtra presenter, Seani B. The pair were recognised for their groundbreaking 1xtra Talks Special, which focused on the Black Lives Matter movement, following the murder of George Floyd.
His creative streak expanded as he ventured into the world of stand up for charity. He also co-created and hosts the popular podcast 'Cut the Chat', which has been described as'Loose Women' for men, borrowing from the banter normally displayed in your local barber shop. 'Cut The Chat' is a no holds barred look at life through hosts and guests who keep it very real! Celebrity guests have included Ed Sheeran, Adam Deacon and Ashley Walters. 'Cut The Chat' is a forum to take you into the barber shop and hear what men talk about every day, a secret ear for women!"
Ace also has extended his talent to the acting world with a small role in popular British drama EastEnders spin off 'E:20' and featured in British films 'It's A Lot' and 'The Intent 2'.
Ace's unrivalled knowledge and passion for WWE wrestling has seen him accepted in the inner circle of the sport. After interviewing the likes of top wrestlers Stone Cold Steve Austin, Randy Orton and The Rock, he was invited to cover the prestigious Wrestlemania events in both Atlanta and Miami. Most recently, Ace appeared on an episode of NXTUK. You can catch the latest via Ace's wrestling podcast series 'The Kick Out'.