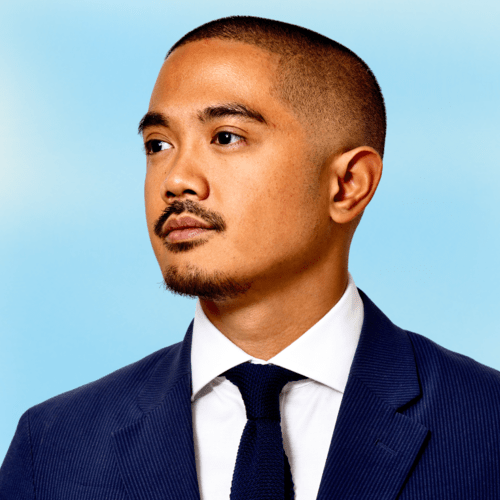 Alvin Carpio
Founding Director
,
School of Social Justice
Alvin has spent over a decade working on issues of social justice, human rights, and public policy. He was listed on "Forbes 30 Under 30" for his work. Now he runs the School of Social Justice, an online education platform for people who want to learn how to change the world.
Alvin advises governments and global corporations on leadership, social policy, and impact. He was granted an Impact Fellowship by Singularity University to use exponential technologies to improve global governance, and was awarded a Winston Churchill Travel Fellowship to research how community leaders are addressing social exclusion across the US. He was also granted places on the Antler VC and Rise programmes for startup entrepreneurs. He is a member of the World Economic Forum's Expert Network. Alvin has given public talks at TEDx, Houses of Parliament, US Capitol, EU, Web Summit, Oxford University, Cambridge Union, Eton College, Institut Le Rosey, and Chatham House. He has also appeared on CNN, BBC, New York Times, ITV, TVE, AFP, Al Jazeera, Channel 4, to discuss politics, tech, economics, and social change.
As a community organiser, Alvin led the Citizens' Inquiry into the Tottenham Riots in 2011. This grassroots effort engaged 10,000 local people and helped lead to jobs for young people and the suspension of section 60 stop and searches in the area.
Before completing his master's degree in social policy at the LSE, Alvin ran soup kitchens for homeless people, did research for the think-tank Demos, and worked for a Member of UK Parliament. He has worked for the social business Catch22 focused on crime, justice, and gangs, and then as a lobbyist for people in poverty for the Joseph Rowntree Foundation.
Between 2016 and 2020, he founded and ran The Fourth Group, a global community of half a million people from over 160 different countries, set up to shape tech for all, leaving nobody behind. During this time, he ran a global inquiry into the problems caused by tech, and established a membership body which had members from every continent and advocated for policy change. In 2020 he initiated End the Virus of Racism, a campaign dedicated to addressing the spike in racism and 300% increase in hate crime towards people of East & Southeast Asian heritage during the coronavirus pandemic. In the same year he launched legal action against Facebook in response to the Cambridge Analytica scandal: he was the lead representative in the class action, Carpio vs Facebook.