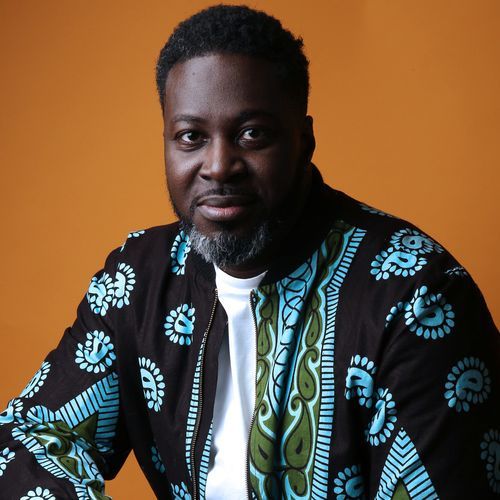 Bernard Achampong
Founder & Director
,
Unedited
Bernard P Achampong is an award-winning creative thought leader and mentor.
With over 30 years of experience in Media and Culture, Bernard has helped organisations and individuals achieve their diversity objectives, improve processes and source new talent in order to compete and thrive.
Bernard's early love for music was the springboard into a successful career as a DJ and producer. This passion led him to dream roles within the most notable global media organisations, including 15 years at the BBC. During this time, Bernard launched new audience engagement and digital strategies for BBC News and World Service and was part of the founding team to launch BBC Radio 1Xtra. In 2018, Bernard became a Programme Director for Premier Christian Media Group and continues to make his mark as the founder of leading digital content brand Unedited, with clients as diverse as Audible, Ford, Spotify and Havas London. Bernard's creativity and precision has been recognised with over 30 industry awards and nominations, including eight British Radio Academy awards, the prestigious European Rose d'Or in 2020 and a New York Radio Festival award in 2021.
The foundation to much of Bernard's success lies in his abilities to solve problems. He has over ten years project management and engineering experience in the biotech and aerospace industries and is recognised for creating $40 million in efficiency savings for TRW Lucas Aerospace. As a Six Sigma black belt, Bernard thrives within team dynamics and leadership roles, allowing him to approach challenges with a constructive and critical mindset. New challenges are an exciting prospect, and he succeeds by making the best out of the resources available to him.
Whether as a youth pastor or as a board member of Audio UK, Bernard is an astute and reliable mentor devoted to nurturing and empowering people with the tools needed to fulfil their potential. Bernard believes that it is vital to help people draw on their authenticity to reach their goals and the bedrock of being able to do this is with his performance coaching skills. He guides future leaders to be more emotionally intelligent and self-aware, which Bernard refers to as superpowers. He champions this mantra as a lecturer at the University of Derby, Coventry University, and as a lead facilitator for well-being and relationship group conversations.
Bernard is determined to elevate the next generation of young leaders – particularly those from minority backgrounds. They benefit from his emotional intelligence and optimistic attitude to change. One of Bernard's most insightful sayings for young leaders is "I don't have to move out of my chair for you to have your seat", and this is the legacy he wants to leave.
His mission is to change the way we look at the business of creativity. Digital formats have revolutionised the tools for producing and distributing content in the last decade. Bernard believes the next frontier for creative leadership will be to redefine the relationships between consumers and content. A change which will impact how we fundamentally view ownership, value, engagement and art.
Bernard's expertise, mindset and experience makes him stand out; not just amongst his peers, but across industries where he is recognised and respected as a trailblazer and cultural leader.