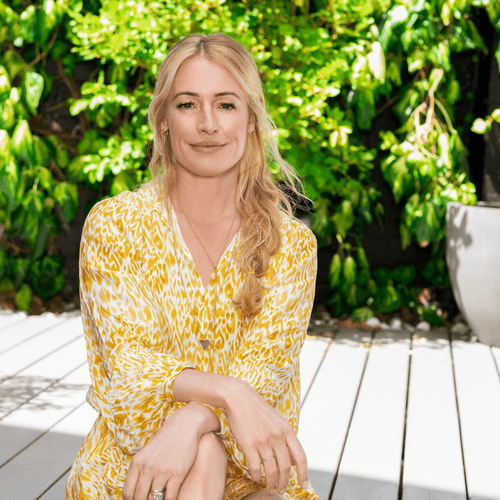 Cat Deeley
Host
,
Friends Will be Friends with Cat & Edith
As one of the foremost television presenters in the United States and formally in the United Kingdom, Cat is a five-time Emmy nominee for 'Outstanding Host' and BAFTA Award winner, amongst other international plaudits.
From 2006 to 2019, Cat presented the US dance reality hit television show SO YOU THINK YOU CAN DANCE. Cat is returning to host the 17thseason of SYTYCD, which will premiere 18th of May on FOX.
In March of 2022 Cat launched her podcast FRIENDS WILL BE FRIENDS, that she co-hosts with Edith bowman, which sees the pair go on 'double dates' with other best friends. The podcast explores the key to long-lasting friendships, and the stories that come along with them. FRIENDS WILL BE FRIENDS releases every Sunday on BBC Radio 2.
Cat was the first ever Brit to host on REGIS & KELLY, as well as becoming the first regular entertainment correspondent for both Jay Leno's THE TONIGHT SHOW and GOOD MORNING AMERICA.
Also a well-known face of UK primetime shows, Cat's extensive CV includes STARS IN THEIR EYES, CD:UK LIVE with Ant and Dec which she appeared weekly for six years, SMTV: LIVE (also with Ant and Dec) which she hosted for three more years, COMIC RELIEF DOES FAME ACADEMY, the V FESTIVAL (2004, 2005), THE BRITS, THE LATIN GRAMMY AWARDS and a one-hour special with U2, WHEN CAT MET U2, for ITV plus more recently Sky's SING:ULTIMATE ACAPELLA in 2017.
In 2020, Cat released her first children's book The Joy In You for Random House, which became an Amazon UK no. best seller.
Cat is a UNICEF UK Ambassador and also has an strong social following, with 327k Twitter followers, 295k Instagram followers and 121k Facebook followers.