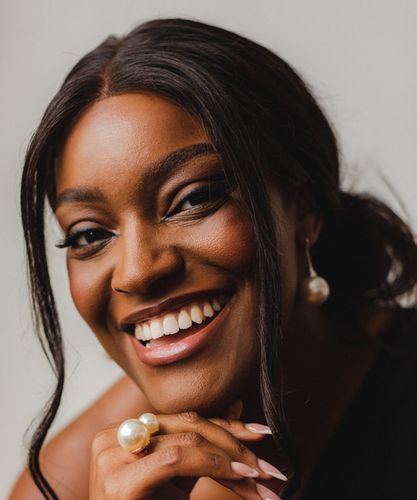 Coco Sarel
Sarel (aka @cocosarel) is a comedy star of TikTok, with over 865k followers and over 44 million likes.
Her uplifting topical commentary skewers everything from celeb culture to politics, all with her trademark warmth and realness; to put it in her own words, she likes to be "mildly shady but joyful".
Content about her hilarious dating antic continues to be a viral hit for her across both TikTok and Instagram - such as her iconic Love Island, de-brief videos, some of which garnered more than 3 million views.
A trained actor, Sarel is now also finding success as a presenter - interviewing and hosting at the UK premiere of 'Black Panther: Wakanda Forever', hosting the TikTok End of Year 2022 Party and leading a panel interviewing the stars for 'The Woman King' premiere. She has worked on many other red carpets, most notably at the BFI Film Festival, Disney's Lightyear premiere & Sony's Bullet Train. In February 2023, Sarel was invited to host the BAFTA's red carpet LIVE on TikTok.
In 2022, Sarel starred in the one-woman play, Funeral Flowers by Emma Dennis-Edwards, which appeared at venues across the UK, including the Nottingham Playhouse and the Liverpool Everyman.