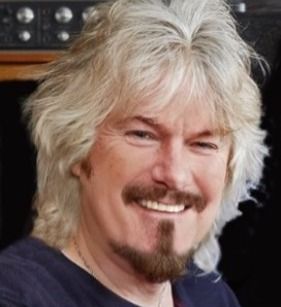 Dirk Maggs
Director/Adapter & Co-Executive Producer
,
The Sandman (Audible/DC Comics)
Dirk Maggs Introduced at the San Diego Comic Con as 'The Steven Spielberg Of Audio', #1 New York Times Audio Bestselling Audio Producer DIRK MAGGS is currently Director/Adapter of a fourth season of the epic Audible/DC Comics productions of THE SANDMAN, which he also Co-Executive Produces with the author NEIL GAIMAN.
Dirk is a multi-award winning Writer-Director-Producer who makes densely layered, fully scored, multicast audio productions with cinematic production values in Dolby Atmos. Hearing Dirk's early BBC work in the 1990s DOUGLAS ADAMS specifically asked if Dirk would bring THE HITCHHIKERS GUIDE TO THE GALAXY back to its original home on BBC Radio, and the ensuing award-winning productions reached record-breaking audio drama audiences.
Dirk has worked with A list talent including JAMES McAVOY, BENEDICT CUMBERBATCH, JOHN LITHGOW, MICHAEL SHEEN and many more. He most recently won the 2021 AUDIO PRODUCER OF THE YEAR at the APA Awards in London and has won AUDIE AWARDS, SONY AWARDS, TALKIE AWARDS, GOLDEN EARPHONES AWARDS, a MARK TIME LIFETIME ACHIEVEMENT AWARD and two NEW YORK FESTIVALS GOLD MEDALS.