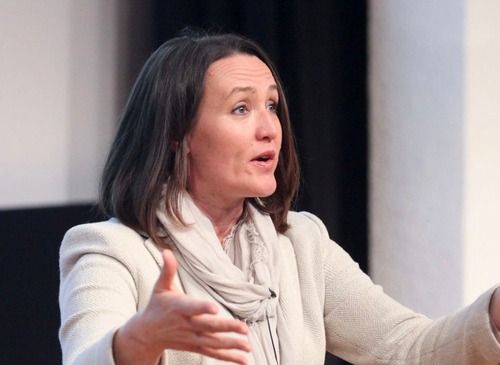 Gail Gallie
Co-Founder, Project Everyone & Host, An Idiot's Guide to Saving the World
Gail's background is in marketing and advertising. She has worked for both advertisers and agencies, in the public and private sectors. Gail started her career working for ad agencies, and then took a role in marketing at the BBC and over the next eight years was responsible for the marketing of Radio 1, BBC News, Sport, CBeebies and BBC Three.
As a consultant Gail worked to relaunch non-profit brands such as Children in Need, The Camden Roundhouse and Sports Relief. In 2010 Gail was appointed CEO of the ad agency Fallon, part of the Publicis Group.
After Co-Founding Project Everyone (globalgoals.org) Gail did a stint as the CEO of the Jamie Oliver Food Foundation.