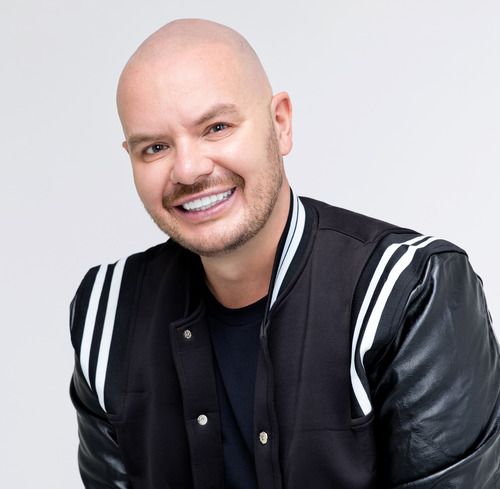 Gareth Howells
Founded in 2017 by Gareth Howells, Hunsnet is the go-to destination for loud and proud Hun humour. Fast forward to 2022, Hunsnet has become the number one social and live event brand for huns that celebrates all things noughties pop culture and celebrity nostalgia; applying those iconic and unforgettable moments to relatable, modern-day situations.
Building from its meme-page origins, Hunsnet - with Gareth at its helm - has curated a community of over 250,000 huns; developing a podcast series, merchandise, live events, and now, a debut non-fiction guide to the sub-culture that is taking over the mainstream zeitgeist. The Hundamental Guide to Life Book: Learn to Live, Laugh & Love Like a True Hun, is the definitive guide to navigating powerful and uplifting Hun culture, celebrating iconic pop culture and celebrity moments.
Gareth's obsession with Hun culture was born over 20 years ago when he achieved his childhood dream of becoming a Pontin's Bluecoat; all set against a backdrop of Steps, Spice Girls, Big Brother & Pop Idol. After swapping the stage for corporate life, Howells had a lightbulb moment after spending many a night delving into the resurgence of these iconic hun-moments from the likes of Gemma Collins, X Factor and Eastenders. Using his digital and live content experience, Gareth began to develop his own space to celebrate these forgotten cultural moments, and from here, Hunsnet was born.
From here, Hunsnet has grown a dedicated digital and physical community, alongside an expansive celebrity fan base, including the likes of Lisa Scott Lee, Ruth Langsford, Rylan and Tina Barrett. Gareth has been at the forefront of shaping Hun culture into the phenomenon that it is today, providing his community with a safe space to celebrate celebrity, nostalgia, and the irony of everyday life.