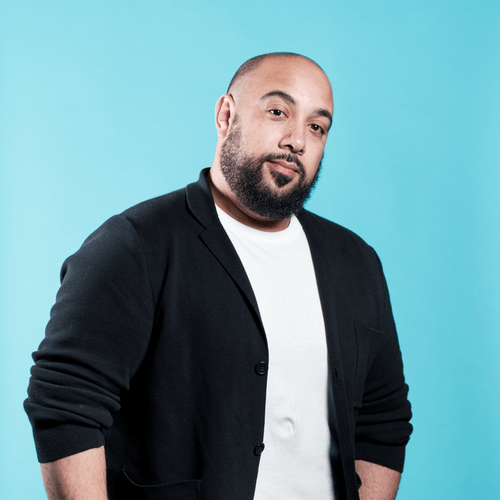 Hamza Salmi
Hamza Salmi has spent his career immersed in content creation in a variety of roles from editor, producer, director to videographer and even photographer. But it was the story of the little known activist Michael X that compelled him to make his first foray into podcasts, with the time afforded by lockdown the catalyst to begin the process and apply to Audio Lab.
Hamza discovered Michael X while he was making a documentary about Malcolm X's final trip to the UK, nine days before he was assassinated. While Hamza was tracing all the people Malcolm X met during his visit, he stumbled across Michael X and made some significant discoveries about this largely unknown, complex and conflicted character. A debt collector, racketeer, pimp and never far from scandal, he also co-founded Notting Hill Carnival and became Britain's preeminent Black Power leader, taking him into the heart of the establishment.
In Who Is Michael X? Hamza plans to combine documentary and archive with dramatic recreations of key historical moments, to tell the story of Michael X through the lens of the Black British experience.
Hamza Salmi, Audio Lab Creator says: "I'm not just speaking about Michael X, I'm speaking about what it's been like being Black in the UK in the past and how relevant it is today. And about colonial systems of power and how they still exhibit themselves now, using his life to explain that.
With the support of Audio Lab, I can create soundscapes and re-enactments, and elevate the content into something more than just Michael X's story. I also have access to the BBC archive where I've already discovered gold like Michael X's wife on Woman's Hour in 1967."