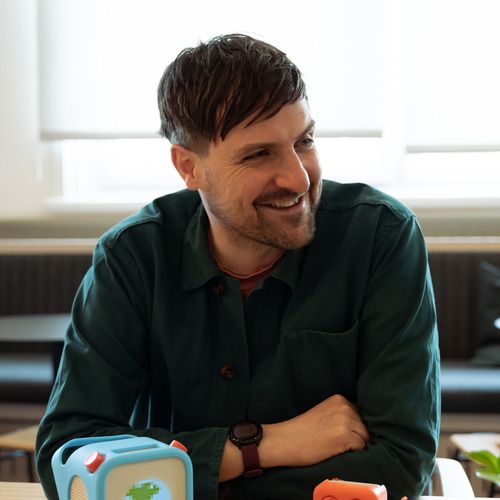 Jake Harris
Jake Harris is Executive Producer at Yoto, the leading children's audio platform. He is the creator, producer and host of Yoto Daily, an interactive, daily podcast beloved by children around the world.
After working as a primary school teacher for many years, Jake saw an opportunity to bring the stories he had been writing for his school children to a wider audience by starting a storytelling podcast; Story Shed. This went from strength to strength and quickly established itself as a leading podcast in the children's space.
In 2019 Jake was approached by Yoto, who wanted Story Shed to feature in their 'Starter Pack' for their new audio player designed for kids. He was then asked to help them curate their library of featured podcasts before eventually going on to produce original content as part of their ever-expanding team.
As well as writing, producing and presenting the hugely popular Yoto Daily, Jake produces, a wide range of original children's audio, with a particular focus on educational and interactive activities.