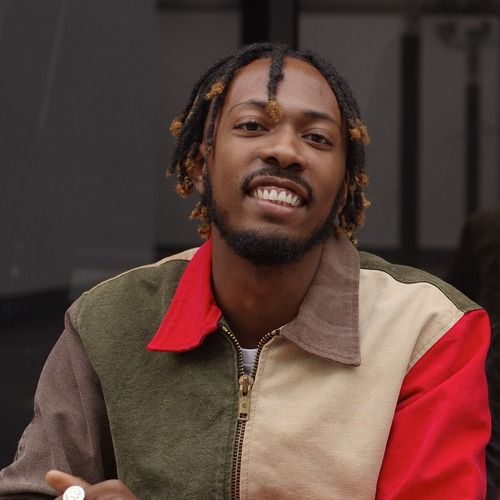 Jide Adetunji
Growing up in an African household in South London, emphasis was placed on academic success, and he studied broadly - without clear direction or ambition - before enrolling at Kent University to study Computer Science and Business Administration, influenced by innovations in Silicon Valley.
As GUAP's co-founder and chief marketing officer, Jide's day-to-day work is around managing the perception of the GUAP brand and building commercial relationships. This has included partnerships with brands like Nike, Adidas and Kurt Geiger, the latter of which enlisted GUAP as official creative agency for 18 months.
Intrinsically linked to Jide's own struggle to find representation throughout his own journey, GUAP aims to present a broader spectrum of role models to under-represented communities. While aspirational figures in sports and music remain prominent, GUAP focusses on those making an impact across a multitude of different creative disciplines; from fashion designers and stylists, to videographers and graphic designers.
The focus on emerging creatives, allows GUAP to offer different tiers of support at multiple levels of a person's career, offering opportunities on both sides of the camera; commissioning creatives to contribute to editorial and commercial campaigns, as well as shining a light on them and sharing their stories. It's important to Jide that when working on a commercial brief they collaborate with people from its target audience to ensure authenticity. The result has been content that feels more human, more connected, and far more memorable.
With its inaugural GUAP Gala last year, Jide's love of fashion came to the forefront at the Natural History Museum for an experiential awards show in partnership with Instagram.
Next Jide intends to expand the GUAP community to international markets, a plan that has already begun through a collaboration with Nigerian Native Mag, on this year's Blacklist, which highlighted an additional 10 creators from West Africa.
Outside of his role at GUAP, Jide continues to utilise his lived experience to make a positive impact, including public speaking, consulting and ambassador work for a range of institutions and brands including the Royal Opera House, the Institute of Contemporary Arts, Napapijri, Manchester United and Apple.