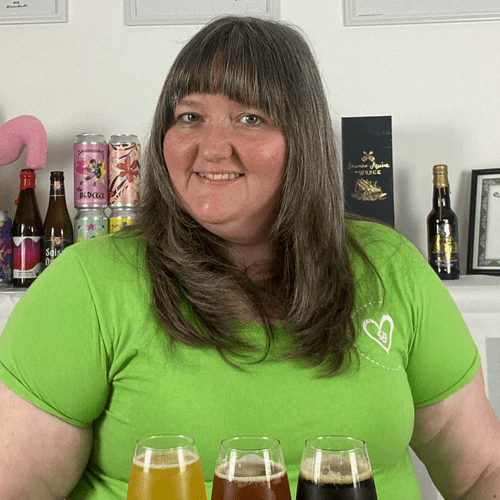 Joanne Love
Host
,
A Woman's Brew: The Podcast
Beer educator, Cicerone Certified Beer Server, home brewer and podcast host, Joanne Love is one half of the duo behind A Woman's Brew: The Podcast. After meeting in a beer Facebook group during lockdown and discussing the trials and tribulations of being a woman in the beer community, Tori Powell encouraged Joanne to start a beer podcast with her - where women talk about beer. They both wanted to hear the views of women more in the beer community and realised if not them, then who?
Heading towards 100 episodes later, together they have interviewed breweries, reported on beer festivals, educated their listeners on beer styles and culture and raised the voices of minority groups within the beer industry and community. A Woman's Brew: The Podcast was commissioned by the Women on Tap Festival in 2021 to highlight the voices of women beer drinkers during the pandemic in their episode The Pub That Didn't Exist. They have brewed collaboration beers with Heist Brew Co in Sheffield and been part of the global initiative brew Brave Noise with Merakai Brewing Co to raise awareness of inclusivity within the brewing industry. A Woman's Brew continues to be two beer loving women on a mission to get people drinking and talking about great beer.