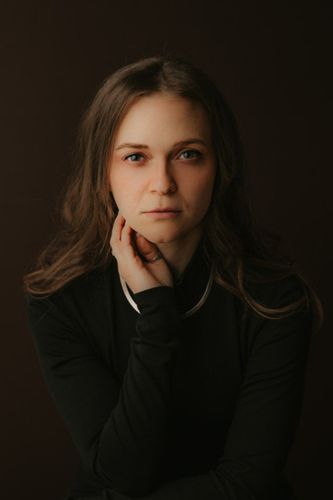 Kaitlin Statz
Co-Founder & Writer
,
Fool and Scholar Productions
Kaitlin Statz is a writer and creator of the best podcasts in horror and science fiction. Award-winning series include The White Vault, Don't Mind: Cruxmont, Dark Dice, Liberty, VAST Horizon and The Boar Knight.
Kaitlin and her husband, Travis Vengroff, are co-founders of Fool & Scholar Productions. Their series have won an impressive 52 Audio Verse Awards, consistently rank in the top 1% of podcasts with over 25 million collective downloads, and top Apple and Spotify charts on four continents.
Kaitlin has a BA in Anthropology from New College of Florida. She began writing audio scripts in 2015 while completing her Master's program at the University of Oxford where she earned her MSc in Archaeological Science.