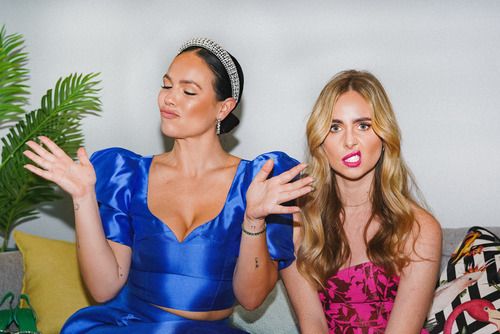 Ki & Dee
Hosts
,
Ki & Dee: The Podcast
Ki & Dee are made up of best friends, Chiara Hunter & Diana Vickers! The girls started their musical comedy skits during lockdown, uploading topical videos to their Instagram and just over a year later they are now preparing for series 3 of their podcast, which was named in The Guardian's best podcasts of 2022 & OK! Ones to watch for 2023. They were also recently featured in The Guardian's best podcasts about friendship, which described them as the 'millennial Bert and Ernie'! Guests have included the incredible Dawn O'Porter, Pete Wicks, Jesy Barden, Emma Appleton, Cheryl Hole & more! The girls have also taken their show Ki & Dee: On The Sesh across the UK, only last summer performing a month-long stint at Edinburgh Festival.
Meet the king car customiser and social media star who has the likes of Harry Styles, John Terry and Gordon Ramsay queuing for his work.