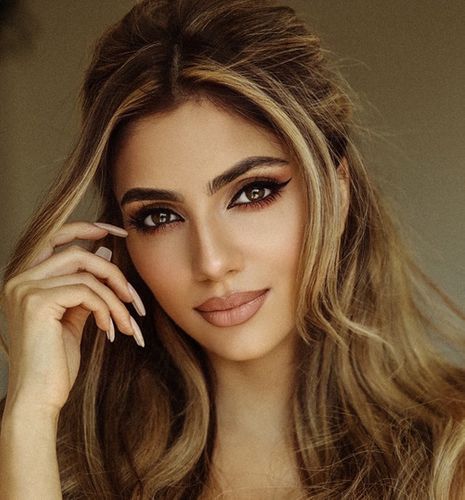 Mehreen Baig
Mehreen Baig is a former teacher and trailblazing Broadcaster and Author, who is passionate about education and empowering young women. She has emerged as an influential voice across a range of topics including Feminism, Race and Gender Equality, and Faith.
In 2020 Mehreen has established herself as an intelligent and inquisitive broadcaster with recent credits including The Truth About Cosmetic Treatments (BBC 1), Inside Chelsea: Britain's Wealthiest Borough (BBC 2), and her new podcast, The Secret Life of Teachers (BBC Radio 4).
Her move from teaching to broadcasting began in 2016 when Mehreen took part in the BAFTA-winning documentary Muslims Like Us (BBC 2), which followed a diverse group of Muslims living together in the same house. Mehreen's empathy, humour, and passionate advocacy for her beliefs led to widespread interest; she was widely interviewed and was invited to speak at conferences around the world, including The Women's Economic Forum in New Delhi. She also gave a passionate speech when collecting the award for Reality & Constructed Factual at the 2017 BAFTA Awards. That year, Mehreen was also named one of the most inspirational and powerful women of the year by The Telegraph alongside Michelle Obama and Adele.
Mehreen went on to present two opinionated and personal documentaries, Islam, Women and Me (BBC 1) and Lost Boys? What's Going Wrong For Asian Men (BBC 2). She became a regular reporter on Sunday Morning Live (BBC 1) and is also a regular contributor to The One Show (BBC 1), with a special interest in schools and education. She has also taken part in spiritual TV shows such as Pilgrimage (BBC 2) and Walks of Life (BBC 1).
Mehreen worked as an English teacher in a North London secondary school after graduating from the Institute of Education and was promoted to a senior role within her first five years. She is still in touch with many of her former pupils and continues to work as a tutor and coach to help young people achieve their life goals. In 2021, she published her book called Hidden Lessons: Growing Up on the Frontline of Teaching, which has been a dream of hers. In the book, which is part-memoir, part-social commentary, she shares stories from her decade's teaching experience and celebrates both her journey as well as her former students'.