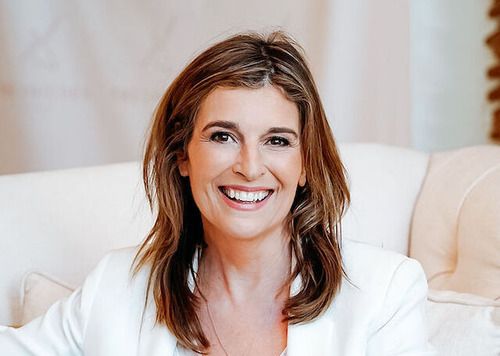 Melinda Wittstock
Melinda Wittstock, a visionary 5-time serial entrepreneur in media and technology, is the CEO and Founder of Podopolo, the interactive AI-powered platform that is revolutionising podcast discovery with personalised recommendations and enabling podcasters to grow their reach, engagement, and revenue.
Melinda also hosts the fast growing 'Wings of Inspired Business' podcast named by Entrepreneur Magazine as #8 of 20 of the top business podcasts for 2020 and helping female founders change the game of business and succeed without tradeoff, guilt, or apology.
Formerly a senior executive, producer, host, and award-winning journalist for some of the world's leading media brands, including the BBC, Times of London, ABC, CNBC and Financial Times, Melinda created and grew a BBC TV show to a 20 million+ audience. Steve Jobs told her she 'asked the best questions'; when she interviewed him as a 24-year-old media correspondent of the Times of London. Melinda went on to innovate one of the world's first crowd-sourcing mobile apps, growing unique users to 3 million in 8 months. Her previous companies include Capitol News Connection, a political news agency serving 300+ TV and radio stations nationwide with localized news at scale for a daily audience of 3 million people; NewsiT, an award-winning mobile app for crowd-sourced content with game changing algorithms to assess user-generated contributions for relevance and reliability; and Verifeed, the social intelligence platform assuring a Return on Authenticity™ from social media engagement.
A spiritual practitioner of meditation, yoga, and gratitude, Melinda is passionate about encouraging conscious leadership and social impact entrepreneurship by using business, including Podopolo, as a canvas to transform lives and solve global challenges.
Her travels have taken her to many exotic places including Sir Richard Branson's Necker Island and the Amazon Rainforest. She's a loving mom to two teenagers and the Podopolo mascot, the english cream golden retriever Auggie.
Melinda has spoken at SXSW, Podcast Movement, Voice Global, Podfest Global, Google, Harvard University, MIT, Fidelity Investments, Maverick 1000, Unicorn, Manhattan Chamber of Commerce, Georgetown University, Relentless MV, Columbia University, Underground Online Seminar, Pinnacle Global Network and many more. She even debuted as a standup comic with a 20 minute set at Caroline's on Broadway in New York.
Learn more about Melinda at Podopolo, MelindaWittstock.com, and on LinkedIn