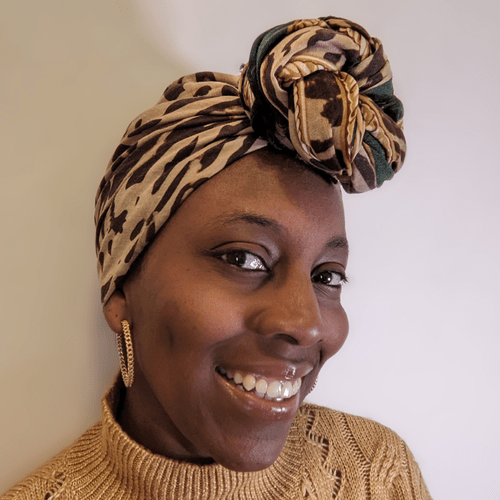 Nana-Adwoa Mbeutcha
Head of Podcast Production
,
Black Mums Upfront
Nana-Adwoa, aka Nage, has worked in radio broadcasting for almost 20 years, receiving multiple broadcasting nominations. She started her career with a team in Ireland, launching a brand new radio station, then moving on to work with the BBC, and as a Producer and Presenter for Premier Christian Radio and Premier Gospel, presenting a number of the flagship shows, to millions weekly, across the nation.
Nana-Adwoa is involved in a variety of projects. For the fifth year running, she has been called upon to shortlist and rate entries for the Sandford St Martin Awards, with entries submitted from the likes of the BBC to Channel 4 to independent production companies and more. Since 2015, Nana-Adwoa has been working with CYMFed on their huge bi-annual event, 'Flame', held at the SSE Arena, Wembley; Firstly as an MC and now as part of the core planning team, currently organizing Flame 2023, which will see 9,000 young people from across the country ascend on the arena for a day live music, talks, and celebration.
Over the years, Nana-Adwoa has worked as a Voice Over artist for a number of companies, including 'long reads' for The Guardian.
Nana-Adwoa's passions and expertise lie in the education of children, Christianity and Catholicism, radio broadcasting, and since suffering a late miscarriage herself, speaking up about baby loss.