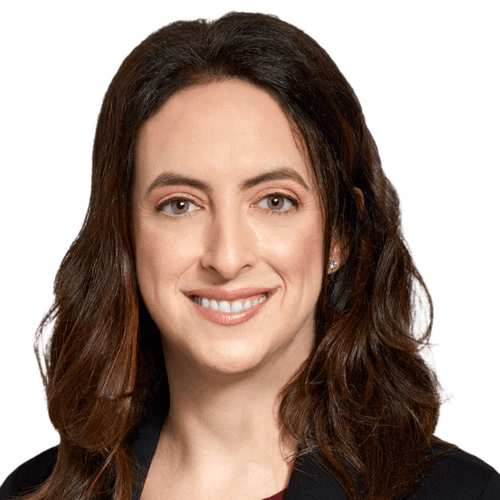 Rebecca Kaplan Haase
SVP of Sponsorship
,
New York Public Radio
Rebecca Kaplan Haase joined New York Public Radio as Senior Vice President, Sponsorship, in January 2021. A key leader of NYPR's future growth strategy, Haase is responsible for sponsorship revenue across radio, podcasting and streaming platforms, as well as events and display advertising. She works closely with programming, development and executive teams to enhance NYPR's digital sponsorship offerings and capacities while enhancing its value as a preeminent venue for sponsors in the traditional broadcast landscape.

In Haase's first year leading Sponsorship revenue at NYPR, she has driven remarkable double digit revenue growth across all platforms including driving the best year in digital display revenue in the public radio power house's history. In addition, she has made New York Public Radio the public media leader of the post-covid Sponsorship revenue rebound performing significantly better than public radio's nationwide average.

Haase brings to NYPR almost two decades of experience leading media organizations through digital transformations and business revitalizations, most recently overseeing sales and content distribution at Hearst Communications' King Features. Prior to that, she spent 11 years at The Washington Post, where she helped build a robust, multi-platform advertising sales operation that successfully shepherded the organization through one of the most challenging periods in its history.

In her time at The Washington Post, Haase led a team that was responsible for more than $70 million in print and digital advertising revenue across multiple lines of business, including The Washington Post Magazine; Express, a free commuter daily; TV Week; El Tiempo Latino, the publisher's Spanish-language outlet; as well as the newspaper's custom content studio, and preprinted insert and classified advertisement teams. Earlier in her career, Haase worked at the Gerson Lehrman Group, Dow Jones, and The New York Sun Newspaper.

A New York native, Haase earned an MBA from the Stanford University Graduate School of Business and a BA in history from Yale University, where she was also publisher and co-president of the Yale Daily News. She lives in Westchester County, New York, with her husband and three children.