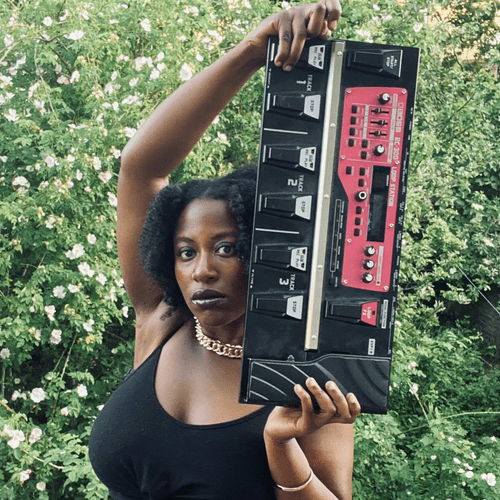 Rebekah Reid
Composer
,
28ish Days Later
Rebekah Reid is a vibrant and versatile violinist, composer, producer and loop pedal artist specialising in classical and jazz repertoire, improvisation and composition. Combining classical string techniques with electronics, Rebekah crafts unique sound worlds creating a tonal narrative that captures a listeners' imagination.
Rebekah has taken her solo live loop pedal set across the UK, with performances at the Portico Library in Manchester supporting Matana Roberts and Kelly Jayne Jones, Manchester Art Gallery for Sofar Sounds, and the Royal Albert Hall – the Elgar Room in March 2019. She has featured in Jazzwise Magazine, Fame Magazine, appeared on NTS and Worldwide FM, and her solo compositions have had radio plays on BBC Radio 3 and BBC Radio 4.
Alongside her solo career, Rebekah tours extensively with orchestras, ensembles and pop bands across the UK and internationally. She's been involved in a number of high-profile projects and collaborations, including playing on recordings for NAO and Emma-Jean Thackray, performances on the BBC Proms with the Chineke Orchestra, the Mercury Awards 2021 with Celeste and performing with Soul 2 Soul on their current 2022 UK tour.
Rebekah is also leader and manager of Täpp – a dynamic and experimental loop pedal music collective. Täpp released their debut album 'I like what I do // I do what I like' in June 2021, and performed their debut as a collective at the Royal Albert Hall - Elgar Room in November 2021. Täpp has featured in Jazzwise Magazine and Decoded Magazine, appeared on Worldwide FM and had radio plays on BBC 1Xtra, BBC Radio 3 and BBC 6 Music.