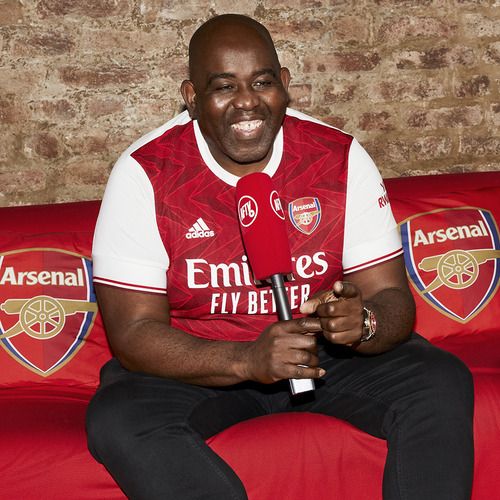 Robbie Lyle
Founder & CEO
,
Global Fan Network
Robbie Lyle, Founder and CEO of Global Fan Network, is a businessman, entrepreneur, and media personality. He is perhaps best known for being the face of AFTV (previously known as Arsenal Fan TV), which is just one of many Global Fan Network channels that also includes DR Sports, a channel that takes on the issues of the day in a multitude of global sports such as Boxing and Formula 1.
Robbie has single handedly built Global Fan Network from scratch. His approach has been to build his channels 'socially', in the truest sense of the word. He has always described, and delivered, his channels as being fan-first, where fans receive a voice in a sports broadcasting world that is riddled with the dull personalities, outdated opinions, and predictable commentary that Sky Sports and BT Sports charge their high prices for.
Robbie is one of the most prominent black voices in UK sports media and is one of the only black personalities to own a successful media company in UK sport. Robbie's channels now regularly receive more engagement and more views than broadcasters' actual broadcasts of games, and his success is reflected in the performance of his channels.