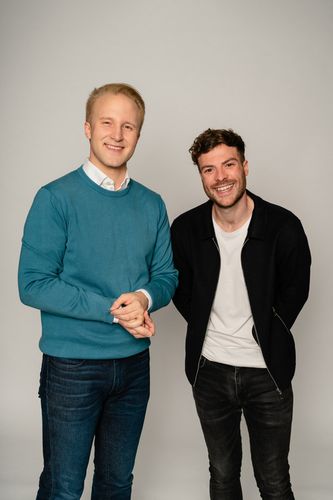 William Hanson & Jordan North
Hosts
,
Help I Sexted My Boss
William Hanson is a trusted authority on matters of etiquette, manners and good taste. Since achieving the title of 'Britain's Youngest Etiquette Expert,' aged 16, now in his thirties, he has gone on to work with Royal and VIP households, coach diplomats, advise multi-national brands and businesses on correct form and protocol as director of etiquette training institute The English Manner. William is a popular guest on various radio and television programs, including BBC Radio 2's Steve Wright in the Afternoon, BBC Breakfast and ITV daytime. He sees that good manners are not just part of a bygone age but are in fact timeless and he strives to make them accessible and comprehensive to everyone.
Jordan North presents Monday to Thursday afternoons on Radio 1, and is a self-professed expert in all things 'common'. In December 2018 Hello Magazine featured Jordan as a 'Rising Star for 2019' and he was runner up in I'm A Celebrity… Get Me Out of Here 2020. Jordan has also presented Top of the Pops, and appeared on a host of TV shows including Ant and Dec's Saturday Night Takeaway, ITV This Morning, BBC Sport's Tokyo Special and more.