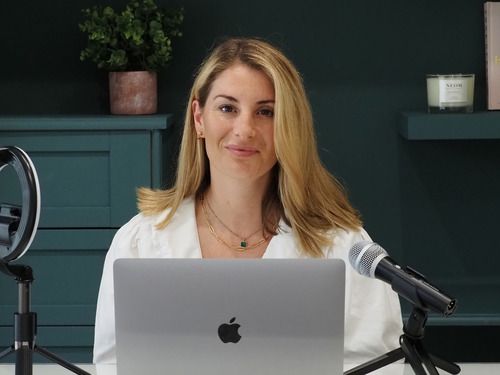 Zoe Blaskey
Zoe Blaskey is a transformational coach and the founder of Motherkind. Through Motherkind Zoe coaches mothers of all backgrounds from CEO's to full time mums on how to navigate the huge challenges of modern motherhood with more clarity, confidence and connection.
Zoe hosts The Motherkind Podcast which is one of the UK's top family podcasts and speaks every week to world leading experts on a range of topics from self care, mental health, career, nutrition and parenting. To date the podcast has been downloaded over 3 million times. Past guests include Dr Becky Kennedy, Glennon Doyle, Dr Gabor Mate and Dr Rangan Chatterjee.
Zoe has been featured in Red, The Times, Psychologies, Goop, SheerLuxe and the Evening Standard. The Telegraph celebrated the podcast as 'the antidote to the toxic perfectionism of modern motherhood'. Zoe was personally asked by Arianna Huffington to write on modern motherhood for her global wellbeing platform, Thrive. Zoe has two daughters, and lives with her husband Guy in Dorset.