Ashley Flowers to receive the inaugural International Podcast Trailblazer Award, presented by Fearne Cotton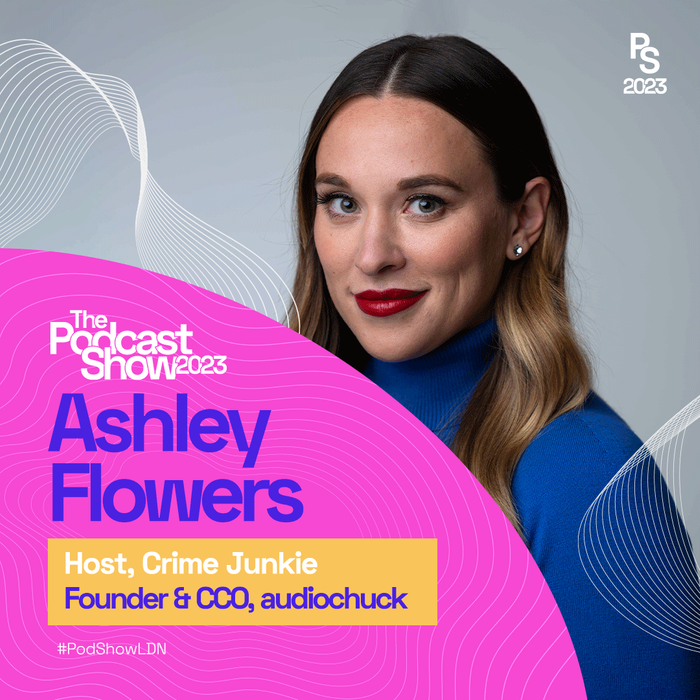 For the first time, a special Preview Night will take place on Tuesday 23rd May, 6pm until 9pm. Ticket-holders will be the first people to enter the Show and walk the show floor - they'll get a sneak preview of the activations and exhibitions ahead of the doors opening to the public the following day, as well as complimentary drinks, music, networking opportunities, and the chance to share the floor with some of the biggest names in the
industry.
Nihal Arthanayake, UK radio and TV presenter, will host the evening. Fearne Cotton (Broadcaster and Founder, Happy Place) will present the inaugural International Podcast Trailblazer Award to Ashley Flowers, recognising the global impact she has made on the podcast industry. Flowers hosts the #1 true crime podcast Crime Junkie, and is the founder and chief creative officer of audiochuck, one of the top media and podcasting companies in the world, generating over 2 billion downloads with listeners in over 170 countries.
Flowers said - "I'm so grateful to The Podcast Show for this incredible honor. To be recognized for our work at audiochuck at an event that acknowledges the many talented storytellers in our industry means so much to me, and I can't wait to celebrate with our Crime Junkies in London!"
Following the presentation, Holly Bott, Global Managing Director, Entertainment at YMU Group will be 'In conversation' with Fearne Cotton about her phenomenally successful Happy Place podcast and the wider Happy Place brand.
Passes to Preview Night are £65 and limited. They include a complimentary drink, music, networking as well as a chance to walk the show floor first and meet at the show partners.