Are you hosting your own event the week of The Podcast Show in London?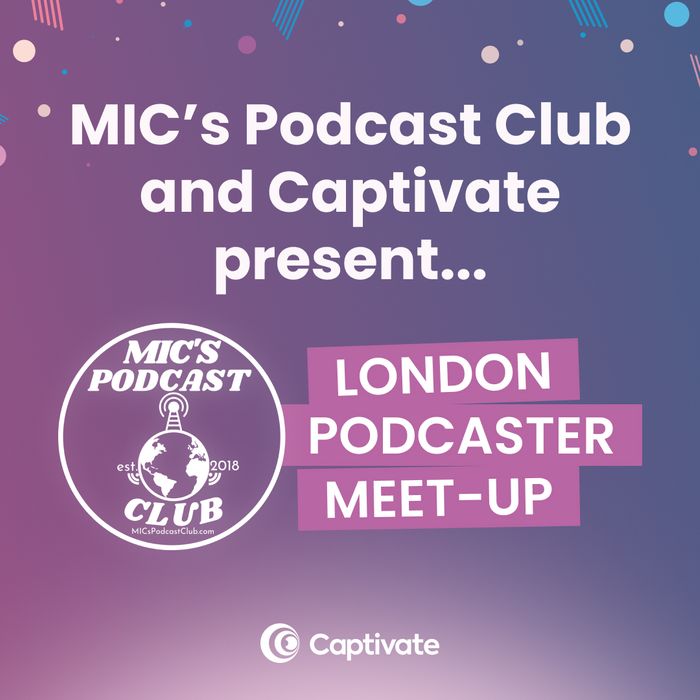 Whether it's an industry dinner or drinks reception in or around one of the many wonderful restaurants, bars on Upper St, Islington, or perhaps a live podcast fan show in one of the numerous unique venues across town, we'd love for you to tell us about it!
The centre of the podcasting universe will be London for that week and we want to bring the whole community together over the Podcast Show Festival from 22 - 28 May.
Events like..
MIC's Podcast Club, one of the UK's biggest podcaster communities and awesome podcast hosts Captivate are coming together on the evening of the first day of The Podcast Show to host a get-together for conference delegates and other local podcasters and audio industry-types.
It's on from 6-9pm and if you get there early enough, your first drink is on them! The meet-up's in a top english boozer The George and Monkey, just 11 minute walk from The Business Design Centre and 7 mins from Angel Tube stop.
MIC's Podcast Club is a global community for podcasters - almost 1,500 of them. They exist simply exist to help each other make brilliant podcasts. We meet online monthly and every month or so have in-person meetups - like this!
Captivate provides hosting for the serious independent podcaster and creator, offering industry-recgonised IAB certified analytics, and a wealth of tools to help podcasters grow and promote their show, save both money and time, and monetize.
RSVP here - let them know you're coming!