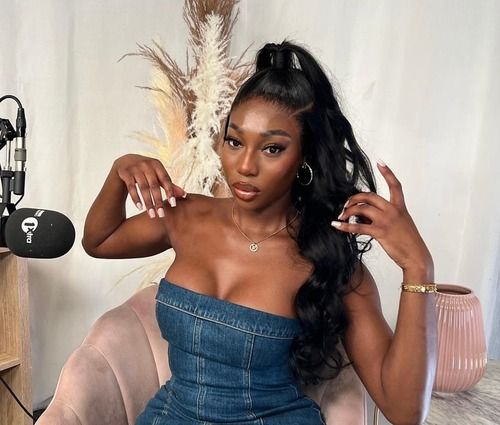 Adeola Patronne
Adeola Patronne's journey to excellence is nothing short from inspiring. Rocketing her way into the industry when she started her YouTube channel which quickly gained such popularity, that she's branched out to blogging, co-hosting a podcast and her launching own personal branded clothing and accessory store
Adeola hosts the BBC "Pressed Podcast" alongside co-host Mariam Musa which has surpassed 1 million downloads and continues to highlight how valuable real voices are in our current social climate.
Last year saw Adeola host the red carpet at the MOBOs in partnership with Lucozade, interview actors from the blockbuster movie Black Panther the co-star in the first series of Channel 4.0's series Worst in Class with Harry Pinero
Alongside podcast hosting and presenting, she is also a fashionista working with fashion companies such as Michael Kors, Ellesse and Gym Shark. And featured in a profile piece for Culture and Lifestyle Magazine PWR.
There is no doubt Adeola is one to watch as she continues to dominate the online and broadcast space.