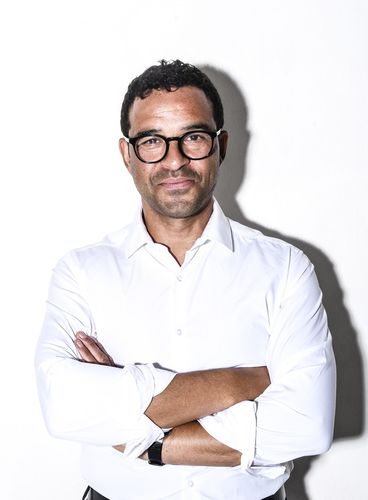 Raphael Rowe
Journalist, Investigative Reporter, Presenter & Host
,
Second Chance
Raphael Rowe is a journalist, investigative reporter and presenter who is best known for hosting the Netflix series 'Inside The World's Toughest Prisons'. Raphael has a powerful and unique life story, having spent 12 years in a maximum security prison for crimes he did not commit – his life sentence and convictions for murder and robberies were overturned by the Court of Appeal in 2000. Raphael documented his fascinating life story in his 2020 autobiography Notorious.
Less than a year after his release, Raphael began a new career as a journalist and broadcast reporter for the BBC, for BBC Radio 4's Today programme. He later moved to television, reporting in 2003 for BBC One's 6 O'Clock News.
Between 2004-2006, Raphael went on to make a series of hard-hitting documentaries for BBC Two and BBC Three, covering issues such as serial killers, knife crime, drugs, corrupt UN peacekeepers, environmental crime and terrorism, with one of his investigations playing a pivotal part in freeing a man convicted of the assassination of a high-profile BBC celebrity.
Raphael also spent time as a correspondent for the BBC's Panorama, the world's longest running current affairs TV series, where he found himself in a reporting role as the first ex-prisoner and person of colour, with dreadlocks, to have achieved such a position.
Raphael's investigative journalism work has taken him to some of the world's most dangerous places; having smuggled diamonds, secretly filmed Congolese militia rebels, risking his own life to save an orangutan whilst reporting on illegal international logging and deforestation.
In 2022, Raphael hosted a fascinating 2-part Crime & Investigation series British Injustice, where he looked at two cases of wrongful convictions, looking at why they happened. The programme also saw Raphael helping to reunite the wrongfully convicted with the families of the victims.
2022 was also a big year for Raphael in the podcast world, as his Audible Original series The Catch won the British Podcast Award for 'Best True Crime Podcast'. Raphael also has his own podcast, Second Chance, where he regularly talks to guests who have rebuilt their lives from a place of darkness.
Raphael currently hosts Netflix series ​Inside the World's Toughest Prisons –Netflix's 2nd most watched factual programme – where he enters maximum security prisons to meet inmates and look at how we vary in our treatment of prisoners around the world.