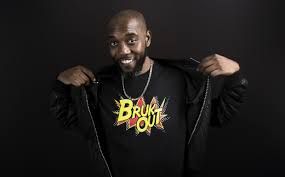 Seani B
Broadcaster, BBC Radio 1Xtra & Founder, Big League Productions & Label
Radio DJ, Presenter, Label Owner, Club DJ, Remixer, Producer – Seani B wears all of these titles with great aplomb! Born in London, Grammy Award winning Seani has taken the cosmopolitan surroundings he grew up in and incorporated them into his unique musical blend. From Dancehall to Hip Hop, R&B to House and even Soca to Rock; if it is musical, Seani will be all over it.
In the mid 90's he amalgamated his technical skills and his knowledge of crowd pleasing and released a bootleg dancehall reggae remix of the Case and Foxy Brown classic track "Touch Me, Tease Me". Demand grew for his unique sound which prompted him to set up his own production company, Big League Productions.
Before long, some of the world's biggest artists were feeling the "Remix Kid" touch. The likes of Lauryn Hill, Pras, Sugababes, Beverley Knight, Shaggy and Rayvon all came knocking for official mixes, and Seani didn't disappoint.
Seani joined BBC 1Xtra at its inception in 2002 with the award winning show "Seani B's Mixlab", which went against the grain of conventional single genre music programming at the time. He went on to become the world's leading reggae & dancehall DJ.
An accomplished writer, his "This is BrukOut" column in Europe's biggest black newspaper, The Voice, has attracted much praise for its informed and relaxed style, giving an insight into the world of music from the Caribbean.
He also created and curated the "Dancehall King" playlist for Spotify globally, which shone a spotlight on the good and the great in the genre and quickly amassed over 100,000 followers by capitalising on his position across radio, club, festivals and the media.
In 2021 he was awarded the prestigious Broadcasters Press Guild Award for Best Broadcaster Of The Year across all radio programmes in the UK.
Catch Seani on BBC Radio 1Xtra each Thursday from 2100 UK time