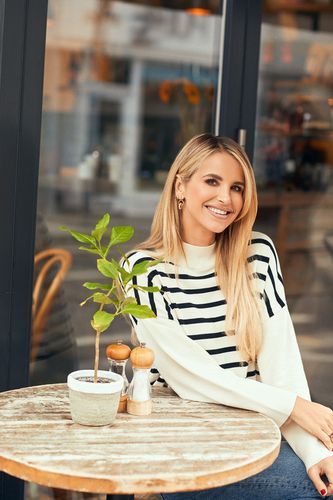 Vogue Williams
Host
,
My Therapist Ghosted Me, Spencer & Vogue and Boots presents Taboo Talk Podcasts
Vogue Williams is a broadcaster and DJ from Ireland whose broadcast work has ranged from presenting documentaries to hosting studio shows to appearing in her own reality show. Over the last few years she has landed her own Heart Radio weekend show and has recently hosted 'Send Nudes' for E4.
Vogue has two hugely successful podcasts, "My Therapist Ghosted Me" and "Spencer and Vogue" which are amongst Global's most successful podcasts. "My Therapist Ghosted Me" has been longlisted for a National Comedy Award and will tour the UK and Ireland over the next year. Vogue also hosts Boots' "Taboo Talks" Podcast.
She also has a long-standing relationship with Fairy as the face of their non-bio range. Alongside Fairy, she has worked closely with brands such as Huggies, Diet Coke, Elizabeth Arden Iconic and Marks and Spencer, Astrid and Miyu, Hello Fresh, Lego and GHD.